Curator of Light for Vivid Sydney Anthony Bastic, 50, shares his day on a plate.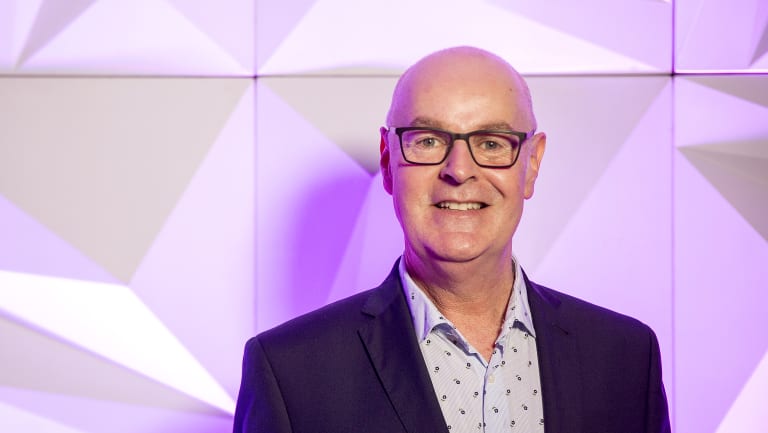 Anthony Bastic.
7am Freshly squeezed and blended juice and a bowl of porridge with low-fat yoghurt.
9am A flat white coffee en route to the Royal Botanic Garden Sydney for a site visit with my Vivid Sydney production team.
11am Coffee number two as I head to one of the studios of our artists to check on the progress of a very complex light-art installation.
12.30pm A toasted ham, cheese and tomato rye-bread sandwich on the way back to the office for another meeting with my production team.
2.30pm A quick visit to the pool to swim 20 laps: this clears the head and calms the nerves!
3.30pm A handful of tamari roasted almonds and my third coffee during another site visit.
7.30pm At home, chicken tandoori with brown rice and a mineral water.
9.30pm As a snack before bed, Jatz with cheese and a peppermint tea.
Dr Joanna McMillan says:
Top marks for… Opting for a handful of nuts over highly processed packaged snacks. Nuts are packed with good fats, essential nutrients and antioxidants. Research shows a handful a day can significantly reduce the risk of heart disease.
If you keep eating like this you'll… Potentially age faster than you might were you to instead boost your vegie intake. You are falling well short of the recommended five serves a day and therefore are missing out on the compounds contained in vegies that offer antioxidant and anti-inflammatory benefits.
Why don't you try… Ensuring your juice is blended with mostly vegies and a couple of pieces of fruit. Pack some greens into your sandwich or add a side salad, and ensure half your plate at dinner is filled with vegetables.
Source: Read Full Article