Working night and rotating shifts may negatively affect cognitive function in middle-aged and older adults, according to new research.
The cross-sectional analysis used data from the Canadian Longitudinal Study on Aging (CLSA) database and included 47,811 adults between the ages of 45 and 85 years. Roughly 1 in 5 Canadians who were surveyed had experienced a form of shift work, such as evening or night shifts, rotating shifts, or other atypical work schedules. These schedules often disrupt circadian rhythm, which may contribute to poor health outcomes.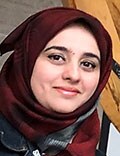 Dr Durdana Khan
"Shift work schedules are an integral part of our economy and will continue to be used to ensure the continuous operation of goods and services. Therefore, the next step is to determine what can be done to lessen its potential negative health effects," study author Durdana Khan, PhD, a researcher at York University in Toronto, told Medscape Medical News.
The study was published August 23 in PLOS ONE.
Cognitive Impairment
Shift work has previously been associated with other detrimental health outcomes, such as coronary events. However, "to our knowledge, this is the first study to investigate the associations between different types of shift work exposure and cognitive impairment based on Canadian standards," said Khan.
The researchers examined CLSA participants' overall exposure to shift work, exposure to shift work in the longest job, and exposure to shift work in the current job. They analyzed participants' results on the Rey Auditory Verbal Learning Tests to gauge memory and their results on the Animal Fluency and Mental Alteration tests to gauge executive function.
Compared with participants who only reported a typical daytime work schedule, the investigators found higher rates of overall cognitive impairment among those whose current (odds ratio [OR], 1.79) or longest job (OR, 1.53) involved night shift work.
Results of the tests of memory and executive function were adjusted for age, sex, education, and the language the test was administered in. Within these subdomains, memory impairment was associated with night shift work during longest job (OR, 1.44), while impaired executive function was associated with rotating shift work during current (OR, 1.36) and longest job (OR, 1.16).
"By taking this modifiable risk factor into account, we may enable workers to reduce cognitive impairment," said Khan.
Types of Shift Work
The investigators suggest that the effect of shift work on circadian rhythm may play a role in the association. "Although these findings are preliminary, they suggest that shift work exposure and circadian disruption may be important factors in the risk of cognitive impairment," said Khan.
Shift workers often experience misalignment between the circadian system and their work schedule when adjusting the timing of their sleep and other behaviors. Atypical work schedules may also affect melatonin levels.
There may be significant variation in the employment included under the umbrella of shift work, however. Participants were asked whether their schedule consisted of daytime work, night shift, or rotating shift. But because of the limitations of the data used, the investigators lacked information about the duration and type of employment, such as the number of consecutive days worked or time off between shifts.
"The association between shift work and cognitive function may not be constant across all types and durations of jobs," said Khan, adding that these differences suggest potential areas for future investigations.
Looking forward, Khan said, "it is imperative to identify and comprehend modifying risk factors, like shift work, associated with cognitive impairment, since this is critical for designing and implementing suitable prevention strategies."
Further Questions
Commenting on the study for Medscape, Marc Hébert, PhD, deputy scientific director at the CERVO Brain Research Centre and professor of ophthalmology at Laval University in Quebec, said the study was well constructed in its use of data from the longitudinal aging survey.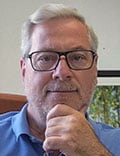 Dr Marc Hébert
Hébert would have liked to know more information on participants' sleep, however. While the investigators suggest that a disruption of circadian rhythm may be a factor, the investigators did not directly study sleep patterns, and the cause of the association with cognitive impairment is not certain. "I think we have to get more into the sleep and sleep quality situation to understand better what's going on," said Hébert.
More research is needed to understand the association between shift work and cognitive impairment, especially for night shift workers. "The night shift seems to be the worst, in terms of impact on cognitive impairment, which is interesting, and we should investigate more," said Hébert.
The CLSA is supported by the Canadian Institutes of Health Research. Khan reported no relevant financial relationships. Hébert is the founder of Bluewake Technologies, a company producing devices to stimulate alertness at night.
PLoS One. Published online August 23, 2023. Full text
Gwendolyn Rak is a health reporter for Medscape and Univadis based in Brooklyn, New York.
For more news, follow Medscape on Facebook, X (formerly known as Twitter), Instagram, and YouTube.
Source: Read Full Article