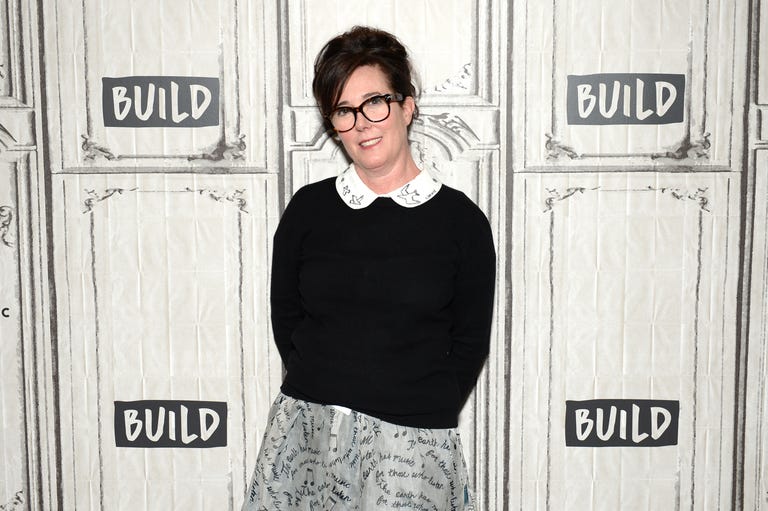 American fashion designer Kate Spade was found dead of an apparent suicide Tuesday morning, officials told the Associated Press. The 55-year-old businesswoman is survived by her husband Andy and their 13-year-old daughter, Frances Beatrix Spade.
Spade founded her iconic namesake brand in 1993. She was known for her colorful, sophisticated handbags, and went on to create an accessories label called Frances Valentine.
Spade's death is a sobering reminder that certain mental health issues, particularly anxiety and depression, are more prevalent in women and should be taken as seriously as any physical illness. Her death also brings to light one big myth about suicide: That people are more likely to kill themselves during winter than springtime.
Why suicide is more common in the spring
Many people think that depression and suicide are more common in the winter months, when sunlight is scarce and loneliness during the holidays can be so hard to deal with. Data from the Center for Disease Control and Prevention's National Center for Health Statistics proves otherwise: In 2015, the suicide rate was lowest in December and peaked in May, July, and March, and this pattern occurs annually. The myth that the suicide rate peaks at the holiday is so rampant that the University of Pennsylvania's Annenberg Public Policy Center told the media to stop saying it does in a December 2017 report.
Researchers aren't sure exactly why suicide spikes in the spring. "It's still rather a mystery," says Christine Moutier, M.D., chief medical officer at the American Foundation for Suicide Prevention. Seasons with less sunlight are more challenging for people with mood disorders, particularly seasonal affective disorder, but the statistics on suicide rates stand opposite of that fact, she says.
There are several possible explanations. For one, people who don't receive much family support during the holidays may reset their expectations, making the next six or seven months even more difficult, Dr. Moutier explains. "That illusion of the holidays being this blissful time of connections and cheer doesn't go that way for them, and they get through that. Then the post-holiday period may actually be more difficult as life moves on," she said.
"There are also theories around issues related to inflammation, the immune system, and natural cycles in the human body," she adds. "But there's not a lot of good understanding except that that has been a consistent finding year-after-year over many, many years."
Understanding suicide is key to prevention
Debunking myths around suicide and mental health plays a huge role in getting people the help they need. Suicide isn't a choice or sign of weakness or failing, Moutier emphasizes, but a combination of mental health with other factors like genetics and history of trauma.
"When the public begins to understand that suicide is more like death from heart disease than it is a criminal act, then they can understand that prevention and treatment are possible," she said. "Everyone has a role to play in preventing suicide. Your radar will go off if someone you know is acting differently, because you know their patterns. It could be that they stay fully engaged but they're more easily aggravated or start drinking more."
Other warning signs for suicide include change in sleep patterns, withdrawal from friends and family, reckless or risky behavior, dramatic mood changes, and the feeling that they have no purpose in life.
She urges people to support their loved ones through caring conversation, and if you pick up on signs of hopelessness or feeling trapped, you can ask people directly if they're having suicidal thoughts. "That's not going to make them worse or plant a seed," Moutier said. "If you've created a safe environment to have this conversation, they will feel a sense of relief that they've been able to share this experience with someone who's not judging them."
If you or someone you know is in crisis, please call the National Suicide Prevention Lifeline at 1-800-273-TALK (8255) or contact the Crisis Text Line by texting TALK to 741741.
From: Prevention US
Source: Read Full Article