Editor's note: Find the latest COVID-19 news and guidance in Medscape's Coronavirus Resource Center.
The same genetic variations may boost susceptibility to both severe COVID-19 and cannabis use disorder (CUD), a new study suggests. The research does not confirm a genetic link, but the lead author said the signs of an association are still "troubling."
Dr Alexander Hatoum
"Reducing cannabis use among heavy users may potentially provide protection against severe COVID-19 presentations," Alexander S. Hatoum, PhD, a postdoctoral scholar at Washington University, St. Louis, said in an interview. "Outside of individual risk, these data also have important implications for policy regarding vaccination as well as treatment prioritization in an overly taxed medical system."
The study was published in the journal Biological Psychiatry Global Open Science.
Hatoum and colleagues launched the study to gain insight into whether CUD might be a risk factor for severe COVID-19 presentations.
As defined by the DSM-5, people with CUD suffer from impairment or distress because of their cannabis use and meet at least 2 of 11 criteria over a 12-month period, such as cravings, cannabis tolerance, and withdrawal symptoms. According to a 2020 study that examined 2008-2016 data, 2.72% of children aged 12-17 showed signs of CUD, as did 1.23% of those aged over 26.
The primary reasons for hospitalization and death related to COVID-19 are respiratory symptoms. "And we have observed that genetic vulnerability to CUD is shared with respiratory disease, even after tobacco use is considered," Hatoum said.
He and his colleagues examined data from genomewide association studies and searched for genetic correlations between CUD (14,080 cases, 343,726 controls) and COVID-19 hospitalization (9,373 cases, 1,197,256 controls). "Genetic vulnerability to COVID-19 was correlated with genetic liability to CUD (P = 1.33e–6)," the researchers wrote. "This association remained when accounting for genetic liability to related risk factors and covariates (P = .012 – .049)."
According to Hatoum, the researchers found inconclusive evidence that CUD might worsen COVID-19 cases. "We applied statistical causal models, which found an effect consistent with causality, but it was nonsignificant," he said.
Despite the absence of causality, the study findings could prove useful for clinicians and policy makers.
"Those struggling with CUD may be prioritized for vaccination and vaccination boosters to mitigate their higher likelihood of a severe COVID-19 presentation," Hatoum said. "When testing positive for COVID-19, they may also be prioritized for earlier treatment."
The study authors also added that the findings "urge caution" in regard to the wave of U.S. states legalizing cannabis. "Our data suggest that heavy cannabis use, but not lifetime cannabis use, represents a risk factor for severe COVID-19 presentations," Hatoum said.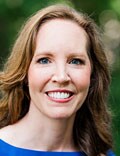 Dr Danielle Dick
In an interview, Danielle Dick, PhD, who was not involved with the study, said it applies "cutting-edge methods to an important research question" and offers a "hint" of a genetic risk factor that makes some people more likely to be hospitalized for COVID-19. However, "the study does not tell us what those underlying genetically influenced processes might be," added Dick, professor of psychology, and human and molecular genetics at Virginia Commonwealth University, Richmond. "And it's an important caveat to point out that the results from this study are limited in that they are based on data from people from European descent — so they can't necessarily be applied to address the harm experienced by so many people of color from the COVID pandemic. That's an unfortunate limitation."
As for the idea that the study findings should prompt caution about marijuana legalization, Dick said it's true that increased acceptability of drug use "increases the likelihood that individuals who are genetically vulnerable will develop problems. There is robust evidence of this."
However, Dick said, "the legalization of marijuana is a complex topic because the health consequences aren't the only consideration when it comes to legalization. The other side of the coin is the huge harm that has been caused to communities of color through marijuana criminalization. Legalization will hopefully lead to decreased harm on that front. So it's a double-edged sword."
Hatoum, his colleagues, and Dick reported no relevant disclosures.
This article originally appeared on MDedge.com, part of the Medscape Professional Network.
Source: Read Full Article