A nationwide shortage of liquid albuterol is having minimal impact on patient care, as treatment alternatives are available, and supply appears to be recovering fast, suggest accounts from experts at healthcare centers around the country.
The shortage of 0.5% albuterol sulfate inhalation solution, first reported by the FDA last October, gained increasing attention earlier this month when Akorn Pharmaceuticals — one of just two companies making the product — shut down after years of financial and regulatory troubles.
The other manufacturer, Nephron Pharmaceuticals, is producing 0.5% albuterol "as fast as possible" to overcome the shortage, CEO Lou Kennedy said in a written comment.
Meanwhile, the more commonly used version of liquid albuterol, with a concentration of 0.083%, remains in "good supply from several manufacturers," according to an FDA spokesperson.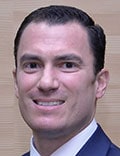 Dr David R. Stukus
Still, headlines concerning the shortage have caused "a bit of a panic" for patients with asthma and parents with asthmatic children, according to David R. Stukus, MD, professor of clinical pediatrics in the division of allergy and immunology at Nationwide Children's, Columbus, Ohio.
Much of the media coverage has lacked context, causing unnecessary worry, he said, as the shortage only affects one type of albuterol generally reserved for inpatient and emergency use.
"The shortage has not impacted our albuterol inhalers thus far," Stukus said in an interview. "So I certainly don't want people with asthma to panic that they're going to run out of their inhaler anytime soon."
Even Infants and Toddlers Can Use Inhalers
Although Stukus noted that certain patients do require nebulizers, such as those with conditions that physically limit their breathing, like muscular dystrophy, most patients can use inhalers just fine. He said it's a "pretty common misconception, even among medical professionals," that infants and toddlers need nebulizers instead.
"In our institution, for example, we rarely ever start babies on a nebulizer when we diagnose them with asthma," Stukus said. "We often just start right away with an inhaler with a spacer and a face mask."
The shortage of liquid albuterol may therefore have a silver lining, he suggested, as it prompts clinicians to reconsider their routine practice.
"When situations like this arise, it's a great opportunity for all of us to just take a step back and reevaluate the way we do things," Stukus said. "Sometimes we just get caught up with inertia and we continue to do things the same way even though new options are available, or evidence has changed to the contrary."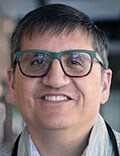 Dr Nathan Rabinovitch
Nathan Rabinovitch, MD, professor of pediatrics in the division of pediatric allergy and clinical immunology at National Jewish Health, Denver, said that his center had trouble obtaining liquid albuterol about 2 weeks ago, so they pivoted to the more expensive levalbuterol for about a week and a half, until their albuterol supply was restored.
While Rabinovitch agreed that most children don't need a nebulizer, he said about 5% to 10% of kids with severe asthma should have one on hand in case their inhaler fails to control an exacerbation.
Personal preferences may also considered, he added.
"If [a parent] says, 'I like to use the nebulizer. The kid likes it,' I'm fine if they just use a nebulizer."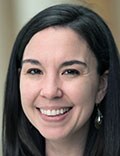 Dr Kelly O'Shea
One possible downside of relying on a nebulizer, however, is portability, according to Kelly O'Shea, MD, assistant professor in the division of allergy and clinical immunology at the University of Michigan, Ann Arbor.
"If you're out at the park or out at a soccer game with your kids, and they are having trouble breathing…and they need their albuterol, you don't have that ability if you are tied to a nebulizer," O'Shea said in an interview. "As long as a parent feels comfortable — they feel like [their child] can get deep breaths in, I agree that you can use [an inhaler] in the infant and toddler population."
She also agreed that a nebulizer may serve as a kind of second step if an inhaler isn't controlling an exacerbation; however, she emphasized that a nebulizer should not be considered a replacement for professional care, and should not give a false sense of security.
"I caution parents to make sure that when they need it, they also take the next step and head over to the emergency room," O'Shea said.
Generic Drug Shortages Becoming More Common
While the present scarcity of liquid albuterol appears relatively mild in terms of clinical impact, it brings up broader concerns about generic drug supply, and why shortages like this are becoming more common, according to Katie J. Suda, PharmD, MS, professor of medicine and pharmacy, and associate director, center for pharmaceutical policy and prescribing at the University of Pittsburgh.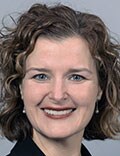 Dr Katie J. Suda
"Drug shortages continue to increase in frequency, and the duration and severity of the shortages are also getting worse," Suda said in an interview.
The reasons for these shortages can be elusive, according to 2022 report by the American Society of Health-System Pharmacists, which found that more than half of shortages came with no explanation from manufacturers.
The same report showed that only 5% of shortages were due to a "business decision," but this factor is likely more central than publicly stated.
A recent FDA analysis on drug shortages, for instance, lists "lack of incentives to produce less profitable drugs," as the first "root cause," and Suda agrees.
"It's important that we have generic medicines to decrease costs to our health systems, as well as for our patients," Suda said. "But frequently, with those generic products, the price is driven so low that it increases the risk of a shortage."
The drive to maintain profit margins may motivate companies to cut corners in production, Suda explained. She emphasized that this connection is speculative, because motivations are effectively unknowable, but the rationale is supported by past and present shortages.
Akorn Pharmaceuticals, for example, received a warning letter from the FDA in 2019 because of a variety of manufacturing issues, including defective bottles, questionable data, and metal shavings on aseptic filling equipment.
When a manufacturer like Akorn fails, the effects can be far-reaching, Suda said, noting their broad catalog of agents. Beyond liquid albuterol, Akorn was producing cardiac drugs, antibiotics, vitamins, local anesthetics, eye products, and others.
Drug shortages cause "a significant strain on our healthcare system," Suda said, and substituting other medications increases risk of medical errors.
Fortunately, the increasing number of drug shortages is not going unnoticed, according to Suda. The FDA and multiple other organizations, including the ASHP, American Medical Association, and National Academies of Sciences, Engineering, and Medicine, are all taking steps to ensure that essential medicines are in steady supply, including moves to gather more data from manufacturers.
"I hope that a lot of the efforts that are moving forward…will help us decrease the impact of shortages on our patients," Suda said.
Lou Kennedy is the CEO of Nephron Pharmaceuticals, which commercially produces liquid albuterol. The other interviewees disclosed no relevant conflicts of interest.
This article originally appeared on MDedge.com, part of the Medscape Professional Network.
Source: Read Full Article