What are hot tumors?
What are cold tumors?
The importance of distinguishing between the two types
Application for medical practice
Taking age into consideration
Igniting the cold heart
References
Further reading
---
According to modern scientific concepts, tumor types are now categorized into separate groups based on their response rate to immune checkpoint inhibitors (ICI). In practical terms, which can be understood more clearly in the medical field, tumor types are categorized as either "hot" or "cold".
What are hot tumors?
Hot tumors have a high mutation load and respond faster to ICIs. They accumulate a lot of mutations, which causes tumor cells to produce specific molecules, neoantigens, on their cell surface. These neoantigens make the tumor more vulnerable to recognition by the immune system and thus more likely to elicit a strong immune response.
Malignant tumors considered "hot" include cancer of the bladder, head and neck, kidney cancer, liver cancer, melanoma, and non-small cell lung cancer, as well as tumors of various types with a high rate of microsatellite instability. It is in these types of tumors that inhibitors of immune checkpoints are effective.
What are cold tumors?
Cold tumors have a low response rate and are often referred to as an impregnable fortress surrounded by a moat. There are few T-cells in their "walls", and it is extremely difficult for them to mobilize an immune response. Common cancers that have "cold" tumors include glioblastoma, ovarian, prostate, and pancreatic cancer.
The importance of distinguishing between the two types
The categorical range from hot to cold tumors is described in different ways. Why is it important? For two reasons: the first is that the "temperature coloration" of the tumor is associated with other key features of the mutation load, i.e., the number of mutations for a certain part of the genome.
The highest mutation load and the highest number of mutations per genome region are observed in hot tumors.
The mutation load differs in tumors of "immune exclusion" and is sharply reduced in cold tumors. In addition, tumour proliferative activity is also temperature-dependent.
If we take specific tumors and distribute them on the temperature map, we will see that the most characteristic among the hot tumors is melanoma. It has a high mutation load and proliferates much faster than other tumours in the cold spectrum.
Application for medical practice
For oncologists, the main issue remains the possibility of using this concept in therapeutic approaches. Dividing tumors based on different temperatures determines the therapeutic approach needed to treat them. This is now being used more and more in practice.
Making Cold Breast Cancer Tumors Hot
Studies found that immune checkpoint inhibitors act better for tumors of the "hot" type. This is natural since the point of application of these drugs is the immune cells that are present in the tumor. These drugs work much worse in "cold" tumors, where there are few such cells or none.
Taking age into consideration
A good example of "immune exclusion" is colorectal cancer in adulthood, which is rarely seen in children. Childhood tumors tend to be on the blue part of the spectrum (cold tumors), while in adulthood, tumors are more apparent within the red part of the spectrum (hot tumors).
Among adult patients, prostate carcinoma is very common, being the most common tumor in men in the US. Angiogenesis and its interaction with the tumor stroma play an important role in tumorigenesis and tumor formation. Active angiogenesis, the presence of reactive stroma, as well as suppressive cells are characteristic of "immune exclusion" tumors.
Igniting the cold heart
One interesting method to "ignite the cold heart" of a non-immunoreactive tumor is using oncolytic viruses. What processes make this possible? During transformation, tumour cells acquire defects in numerous signalling pathways that simultaneously affect cell growth control and innate antiviral defence systems.
As a result, such tumors become susceptible to several naturally occurring or genetically modified viruses that selectively replicate inside tumor cells and kill them without damaging healthy tissues.
The fundamental characteristics of an ideal oncolytic virus are specificity, safety, and efficacy. Specificity means affinity for malignant tissues with minimal toxic effects on non-tumor cells. Host safety means that the virus cannot spread in a population of healthy cells and be transmitted from person to person.
References
Axelrad JE, Lichtiger S, Yajnik V (May 2016). "Inflammatory bowel disease and cancer: The role of inflammation, immunosuppression, and cancer treatment". World Journal of Gastroenterology.
Sciacovelli M, Schmidt C, Maher ER, Frezza C (2020). "Metabolic Drivers in Hereditary Cancer Syndromes". Annual Review of Cancer Biology
Kuper H, Boffetta P, Adami HO (September 2002). "Tobacco use and cancer causation: association by tumour type". Journal of Internal Medicine.
Yadav UP, Singh T, Kumar P, Mehta K (2020). "Metabolic Adaptations in Cancer Stem Cells". Frontiers in Oncology.
Last Updated: Jun 30, 2022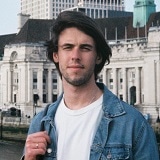 Written by
Dmitry Dorofeev
After completing his bachelor's degree in market research and psychology in 2019 in New Zealand and Germany, Dmitry moved to London to pursue a career within the healthcare sector to oversee research projects in science and medicine, with a focus on how innovative technologies help drive and shape this industry.
Source: Read Full Article