In a recent study published in the Cell Host Microbe, researchers examined the impact of vaginal microbiota transfer (VMT) on the neurodevelopment of infants born via cesarean section (C-section).
Background
Studies have found a link between C-sections and higher chances of negative health outcomes in children, such as immune, metabolic, and neurodevelopmental disorders. A study suggests that VMT to newborns through exposure to maternal vaginal fluids may help to reverse microbiome disturbances caused by C-sections. To assess whether VMT intervention can or cannot improve Cesarean-born infant outcomes, a triple-blind RCT was conducted to determine the effects of VMT intervention on neurodevelopment, gut microbiome, and metabolome in infants delivered by C-section.
About the study
The study was conducted at the Seventh Affiliated Hospital, Southern Medical University in southern China, and involved screening of 87 pregnant women who were scheduled for C-section between December 10, 2020, and July 27, 2021. Out of these, 76 were randomly categorized into either the VMT or the control (Con) cohorts. Approximately 68 infants were studied for the initial 42 days post-birth to analyze their microbiome and metabolome.
Neurodevelopment was assessed for 57 infants at six months and 46 infants at three months using the Ages and Stages Questionnaire, Third Edition, (ASQ-3). The ASQ-3 consists of five subdomains, including gross motor, communication, problem-solving, personal-social skills, and fine motor.
Overall, neurodevelopment was represented using the sum of scores from the five subdomains. The study estimated infant neurodevelopment at three and six months post-birth, with the total score at six months considered the primary outcome. The study's secondary outcome measures comprised the ASQ-3 total score observed at three months and subdomain scores at three and six months.
The study obtained maternal vaginal swabs during enrollment and analyzed them using 16S ribosomal ribonucleic acid (rRNA) genes. Furthermore, infant gut microbiota was measured by analyzing the infant fecal 16S rRNA gene sequencing at three, seven, 30, and 42 days after birth. The infant gut microbial component accounted for by maternal vaginal fluids was estimated.
Results
The study found that most clinical features were similar between the VMT and Con cohorts, except the VMT group had a lower gestational age than the Con group. The mean maternal age in the VMT group was 31.88 ± 4.32 years, while that in the Con group was 31.67 ± 5.03 years. Prophylactic antibiotics were administered to all C-section mothers following the removal of vaginal fluid gauze.
The team noted that the Con and VMT groups did not show any notable variations in monthly household income per capita, pregnancy complications, newborn birth weight, prepregnancy body mass index (BMI), maternal education, or feeding types. In the early stages of pregnancy, none of the participants had any infectious diseases or fever, and they did not take antibiotics, antipyretics, or antivirals. In both groups, none of the women consumed alcohol or smoked during pregnancy.
Assessment of maternal vaginal swabs indicated that Lactobacillus was the primary bacteria present in the genital tracts of the participants. The ASQ-3 score at three months showed a positive correlation with the ASQ-3 score at six months, suggesting that this index was relatively stable. Also, the VMT group demonstrated a significant increase of 10.09% in their ASQ-3 total score at six months compared to the Con group.
At the three-month mark, the VMT group had a significantly higher ASQ-3 total score compared to the Con group. Also, at three months, infants who received VMT had higher scores in the communication and gross motor subdomains of ASQ-3 compared to those who did not receive VMT. Furthermore, the VMT group had a notably higher gross motor subdomain score than the Con group at six months. The study found that after adjustment for gestational age, the VMT and Con cohorts showed significant neurodevelopmental differences. Additionally, the VMT group had higher scores in the personal-social and fine motor subdomains at six months.
According to preliminary findings, the VMT group had a notably higher amount of maternal vaginal bacteria in their infant gut microbiome compared to the Con group on days 30 and 42. This suggests that VMT resulted in a greater transfer of microbiome from maternal vaginal fluids to infants. The VMT group showed a greater percentage of mature microbiota compared to the Con group. The team also noted that the microbiota of the vaginal delivery group was more developed compared to the C-section cohort.
Conclusion
The present study indicates that VMT could be a secure approach to enhance infant neurodevelopment and partly recover the gut microbiota of C-section-delivered infants in healthy pregnant women. Further research is needed to determine the specific mechanisms that result in these positive effects.
The researchers believe that implementing VMT in clinical settings must adhere to explicit protocols and indications, despite its low cost, high public acceptance, and potential safety. Extensive research is also needed to explore the lasting impacts of VMT and individualized responses to this approach on a larger scale.
Journal reference:
Effects of vaginal microbiota transfer on the neurodevelopment and microbiome of cesarean-born infants: A blinded randomized controlled trial
Lepeng Zhou, Wen Qiu, Jie Wang, Tianlu Chen, Ri-hua Xie, Yan He. Cell Host Microbe. doi: https://doi.org/10.1016/j.chom.2023.05.022
https://www.cell.com/cell-host-microbe/fulltext/S1931-3128(23)00215-9

Posted in: Child Health News | Medical Science News | Medical Research News | Women's Health News
Tags: Alcohol, Bacteria, Birth Weight, Body Mass Index, Cell, Cesarean Section, Children, C-section, Education, Fever, Gene, Gene Sequencing, Genes, Hospital, Infectious Diseases, Lactobacillus, Metabolome, Microbiome, Newborn, Pregnancy, Research, Ribonucleic Acid, Vaginal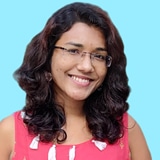 Written by
Bhavana Kunkalikar
Bhavana Kunkalikar is a medical writer based in Goa, India. Her academic background is in Pharmaceutical sciences and she holds a Bachelor's degree in Pharmacy. Her educational background allowed her to foster an interest in anatomical and physiological sciences. Her college project work based on 'The manifestations and causes of sickle cell anemia' formed the stepping stone to a life-long fascination with human pathophysiology.
Source: Read Full Article