Climate change has been identified as a serious hazard to human health by the World Health Organization (WHO). Climate justice is inextricably linked to social, mental, and physical health and accessibility to healthcare facilities and favorable climates.
In a recent review published in Primary Care: Clinics in Office Practice, researchers explore the contribution of climate change to health disparities among susceptible individuals.
Study: Climate Change: The Ultimate Determinant of Health. Image Credit: Peter Gudella / Shutterstock.com
Vulnerability to climatic injustice
Climate change has significantly impacted health globally, with the industrial revolution's increase in fossil fuel consumption leading to the current climate crisis. Globally, the South is disproportionately affected, while low-income individuals of color and those with regional susceptibility are also severely affected by climate injustice. In fact, individuals with the lowest carbon footprints are most likely to suffer severe consequences, including economic insecurity and community instability.
Climatic susceptibility may also result from personality traits such as gender and age, mental- and physical-health-associated comorbidities, nearness to climatic influences, as demonstrated by areas at a high risk of hurricanes, heat waves, fires, floods, droughts, and tornadoes, or secondary- and tertiary-level impacts including financial status, occupation, and social variables.
Children and older adults, individuals with chronic diseases and movement limitations, individuals exposed to harsh climatic conditions due to occupational exposures or high-risk residential locations, women, especially those who are pregnant and lactating, and those with comorbidities are most susceptible to the adverse consequences of climatic change.
Occupational exposures pose significant risks, especially for workers exposed to extreme weather, heat, and contaminated air, including athletes, outdoor workers, children and workers in outdoor-type camps, groundskeepers, utility workers, and farmworkers. Homelessness and unsafe housing also increase vulnerability to climatic change-associated health implications. Climate change disproportionately burdens individuals heavily burdened by social health determinants and high allostatic loads.
Impacts of climatic injustice on health
Burning fossil fuels increases atmospheric greenhouse gas (GHG) emissions, causing extreme weather, high temperatures, and rising sea levels. The ecological consequences of climatic change significantly impact human and population health and well-being. The disproportionate burdens among communities that benefit least from GHG-emitting activities reveal the exploitive associations between Sustainable Development Goals and commercial determinants of health (CDoH).
Climate change can adversely impact mental, social, and physical health and increase mortality and economic burdens. Death from heat waves and other extreme environmental conditions is evident among low- and middle-income nations, with most deaths due to renal, cardiovascular, psychiatric, and pulmonary diseases.
Psychiatric disorders associated with climate change include anxiety, depression, post-traumatic stress disorders, sleep disorders, phobias, substance abuse disorders, and attachment disorders. Extreme weather conditions and natural disasters such as storms, floods, and droughts may increase civil strife and conflict, thus negatively impacting the mental health of individuals.
Fossil fuel, ozone, and particulate matter emissions also increase mortality risks from pulmonary and cardiovascular diseases. Rising sea levels increase drowning, injuries, and soil- and water-salinization issues.
Extreme heat can result in conditions such as heat stroke and heat stress. If left untreated, heat stroke can lead to death as a result of kidney, heart, and brain damage. Heat exhaustion or stress can also lead to acute cerebrovascular injury, dehydration, thrombosis, blood clot formation, headaches, irritability, and lethargy.
Extreme weather events such as tornadoes, hurricanes, and flooding can destroy built environments, disrupt educational access and community context, and displace families.
Conclusions
Climate change is an enormous threat to human wellness; therefore, transitioning to sustainable energy sources may enhance mental, physical, and social well-being while promoting climate justice.
Climate-related health risks that primary care physicians must be aware of and prepared to handle include heat exposure, respiratory disorders caused by poor air quality, allergen- and vector-borne infections, injuries from severe weather, and mental health implications.
Healthcare professionals must assess patients' particular climatic dangers, encourage plant-based diets, advocate strategies for co-benefits such as lowering the risk of cardiovascular disease, and promote the use of energy-efficient home retrofitting support programs to reduce the burden resulting from climate change.
Environmental education and sustainability must be integrated into all medical fields of study and be required for continuing licensure certification. The achievement of net zero emissions must be prioritized in the healthcare industry.
Journal reference:
Ziegler, C. & Muchira, J. (2023). Climate Change: The Ultimate Determinant of Health. Primary Care: Clinics in Office Practice. doi:10.1016/j.pop.2023.04.010
Posted in: Child Health News | Men's Health News | Medical Science News | Medical Research News | Women's Health News
Tags: Allergen, Anxiety, Blood, Blood Clot, Brain, Cardiovascular Disease, Children, Chronic, Climate Change, Dehydration, Depression, Drowning, Education, Exhaustion, Health Disparities, Healthcare, Heart, heat, Heat Stroke, Kidney, Lethargy, Mental Health, Mortality, Ozone, Primary Care, Respiratory, Sleep, Stress, Stroke, Substance Abuse, Thrombosis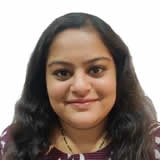 Written by
Pooja Toshniwal Paharia
Dr. based clinical-radiological diagnosis and management of oral lesions and conditions and associated maxillofacial disorders.
Source: Read Full Article