In a recent study published in the Eurosurveillance Journal, researchers evaluated French surveillance for antibiotic resistance (ABR), usage, and residues in the environmental, animal, and human sectors during 2021.
Study: Towards One Health surveillance of antibiotic resistance: characterisation and mapping of existing programmes in humans, animals, food and the environment in France, 2021. Image Credit: RattiyaThongdumhyu/Shutterstock.com
Background
ABR, a population health concern, has threatened healthcare by reducing the success rates of treating bacterial infections. Antibiotic-resistant microbes persist in animals, humans, food, and the environment.
Therefore, ABR prevention is a complicated health problem that could be resolved by integrating intersectoral health policies and collaborating global efforts.
International organizations have developed the One Health initiative to combat ABR. Surveillance systems need to be mapped at the national and international levels to enable global coordination and reduce the burden of ABR on health facilities.
About the study
In the present study, researchers characterized and mapped French surveillance programs for antibiotic resistance, use, and residues in animals, humans, the surroundings, and food.
The study included local and national surveillance programs comprising structured groups of institutions and actors involved in collecting, centralizing, quantitative analysis, and communicating results regularly and over the long term.
The team searched databases such as PubMed and grey literature, between January and February 2021, for records published in French and English from 2005 onward to identify French surveillance programs assessing antibiotic resistance, usage, and residues among animals, humans, environment, and food.
Primary data sources included health ministry websites, healthcare agencies, and various private and public institutions monitoring ABR. The team excluded unrepeated research studies, inactive programs in the review period, clinical research programs, and those investigating the suitability of antibiotic usage.
Program coordinators were contacted by mail and interviewed from February to June 2021 to verify program eligibility. The program list was sent to field experts to identify missing data and confirm the list.
Surveillance programs were characterized using standardized grids including 28 variables related to an organization as ownership, regulatory status, coordination and steering activities, and operations and methods, including coverage, target population, sampling technique, data analysis, indicators, and result dissemination.
Results
In 2021, of 79 surveillance programs identified initially, 48 programs contributed to French ABR surveillance.
Among the included programs, 35, 12, three, and one targeted humans, animals, food, and the environment, respectively, and most programs (n=34) were publicly funded. Health authorities regulated 29 programs, whereas voluntary actors managed 19 programs.
Most programs (n=27) were built before 2010, and 15 were developed in the initial 10.0 years. Among the programs, 24 collected data yearly, 14 collected data yearly, six collected infra-annually, and three collected multi-annually. Results were disseminated annually (n=43), puri-annually (n=three), or infra-annually (n=two).
Most programs (n=43) were conducted nationwide, and 31 included overseas territories. Among the programs, 10 had high granularity and displayed their results sub-nationally, and five programs disseminated results regionally.
Among ABR surveillance programs, 23 had access to bacterial isolates, including Staphylococcus aureus, Escherichia coli, and Klebsiella pneumoniae. Particularly, methicillin-resistant Staphylococcus aureus (MRSA) and extended-spectrum β-lactamase (ESBL)-producing E. coli were monitored.
Antibiotic use programs (n=14) performed surveillance based on administration, delivering data, sales data, prescriptions, and reimbursements. Indicators of antibiotic use, resistance, and residues included incidence rates, ABR bacterial infection counts, and prevalence of samples with ≥one ABR isolates.
The team used clinical thresholds the European Committee on Antimicrobial Susceptibility Testing (EUCAST) put forth to determine ABR.
For animal programs, epidemiological cut-offs (ECOFFs) published by the EUCAST or the Antibiogram Committee of the French Society of Microbiology's veterinary section (CASFM), or the Clinical and Laboratory Standards Institute (CLSI) thresholds, or the minimum inhibitory concentration values were used.
The percentage of specimens beyond the maximum residue level (MRL) was used as an antibiotic residue indicator for quinolones and sulfonamides. Environment sector indicators included the predicted no-effect concentration (PNEC) for sulfonamides-diaminopyrimidines, fluoroquinolones, and macrolides.
The French programs contributed to 10 European and two global programs, including a program being developed for ABR surveillance for diseased animals (EARS-Vet).
Conclusion
Overall, the study findings highlighted an initial step towards One Health ABR surveillance. Despite being resourceful and reproducible, the system was complicated and lacked sufficient data integration across various sectors.
Areas such as overseas territories, environmental surveillance, ABR among wild animals, and antibiotic usage among companion animals were inadequately covered, whereas, among humans, five programs targeted ABR in health facilities.
Journal reference:
Collineau, L. et al. (2023) "Towards One Health surveillance of antibiotic resistance: characterisation and mapping of existing programmes in humans, animals, food and the environment in France, 2021", Eurosurveillance, 28(22). doi: 10.2807/1560-7917.es.2023.28.22.2200804. https://www.eurosurveillance.org/content/10.2807/1560-7917.ES.2023.28.22.2200804
Posted in: Medical Science News | Medical Research News | Medical Condition News | Disease/Infection News | Healthcare News
Tags: Antibiotic, Antibiotic Resistance, E. coli, Food, Healthcare, Laboratory, Microbiology, Quantitative Analysis, Research, Staphylococcus aureus, Veterinary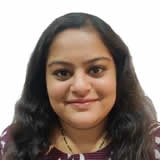 Written by
Pooja Toshniwal Paharia
Dr. based clinical-radiological diagnosis and management of oral lesions and conditions and associated maxillofacial disorders.
Source: Read Full Article